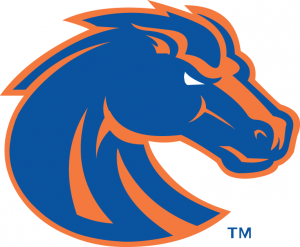 The Boise State football team's most anticipated game in years won't happen — at least in 2020.
A Sept. 19th matchup with Florida State inside Albertsons Stadium has been called off due to an ACC scheduling change caused by the COVID-19 pandemic.
The Idaho Press reports, it's the first game to be canceled from Boise State's 2020 season.
Teams in the ACC will now play 10 conference games and one nonconference game, but the nonconference game must be in the home state of the ACC school. That means Florida State will be unable to travel to Boise for what would have been a rematch of Boise State's 36-31 win in Tallahassee in the 2019 season opener.
It's unclear if Boise State will look to replace Florida State on the schedule. A request for comment from Boise State wasn't immediately returned late Wednesday.