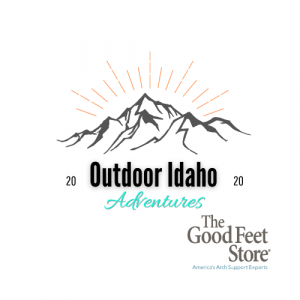 With the wildfire smoke pouring in and out of the Treasure Valley to Fall allergy season, our Outdoor Idaho Adventure took us indoors!  It's such a relaxing experience and is so wonderful for your lungs and overall health, I took my family to Salt Sanctuary!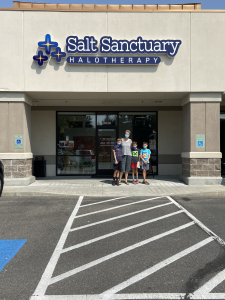 Salt Sanctuary offers halotherapy sessions for you, your family and there's even a room for you and your best friends to come hang out!  The space is beautiful and just oozes serenity. Plus, it was an educational experience for my boys.  Christina Bayliss gave them a tour and explained what halotherapy is and how it helps our bodies stay healthy.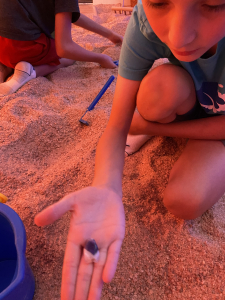 Our session happened in the family room.  If you have young ones, there's books, toys, and small treasures in the salt that's on the floor of the room.  Think of it as a sanitary sandbox where kids can play quietly and dig for those small treasures while you relax.  There's another room that has a massage table if you'd like to indulge in a massage and halotherapy session.  The last room is what I like to call the friend hang out that will accommodate you and three friends for a session.
A session lasts 45 minutes so perfect to do during your lunch hour or on a weekend!  You can find out more and schedule an introductory session at http://salt-sanctuary.com.  Now more than ever going into cold and flu season it's important to take care of your health and Salt Sanctuary halotherapy sessions are a perfect solution to helping keep your body functioning at optimum health!