It's the best day of the week! Wet Nose Wednesday with the Idaho Humane Society. This week meet Kit!
This fabulous feline is an older gal. At 13, she just wants to cuddle and enjoy lots of love. Here's what we know about Kit: Kit is a very sweet and mellow kitty who enjoys the simpler things, like a cozy bed to nap in. Kit is looking for a quiet home that can give her lots of love and attention. So far from her time in the shelter, Kit has shown that she is full of love and ready to find her forever home! If you're looking for a kitty to keep you company or snuggle on the couch with, Kit might be the kitty for you!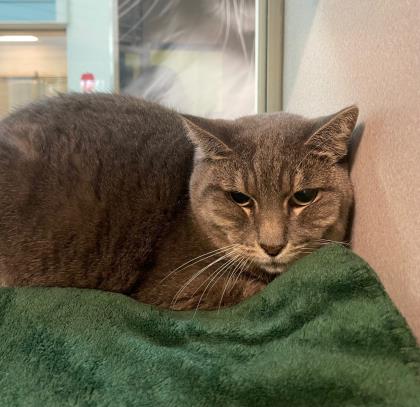 If you'd like learn more about Kit and the adoption process click here!
It's the 23rd year of Feed Frankie's Friends! We're hoping to help raise a ton of money to help the Idaho Humane Society feed the animals they rescue every month. Find out how you can donate here!