It's the best day of the week with the Idaho Humane Society. This week meet Zoey!
Zoey is full of energy and ready to go home with you and play all day. An active family would be amazing for this girl to help tire her out before she can rest for the day. It will be important for adopters to give Zoey a bit of time when taking her home to get settled and comfortable with her new family. She is an outgoing and friendly girl but being here at the shelter has been awfully stressful and Zoey may need some time to decompress.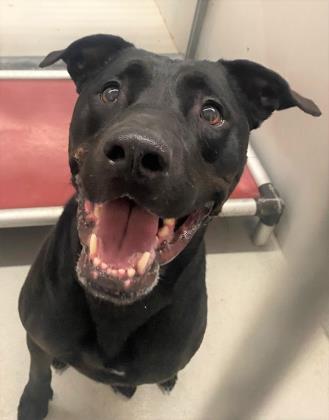 I can be worried when my people are away and may chew things to calm myself down. Crate training me and leaving me with a yummy treat may help me relax.
Ask a matchmaker if you would like to meet with Zoey!
Please visit her in person at our shelter, located at 1300 S. Bird Street, Boise, Idaho 83709. Animals are available on a first-come, first-serve basis with no appointment needed. We are open 11am to 7pm Tuesday-Saturday, 11am to 5pm Sunday.