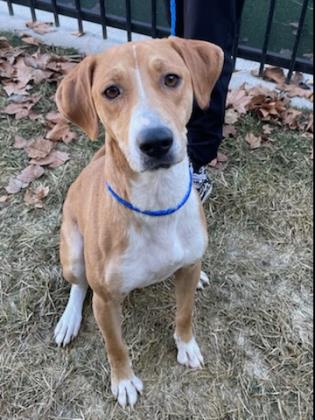 Cara is a sweet little hound girl that came along ways to find her perfect match. She is one of the many dogs that traveled from the Baton Rouge area in Louisiana in search of her new home! While we don't know much of her history, we have noticed that Cara is a sweet and social lady who is excellent on leash. We have noted that she might be housetrained but we still recommend keeping dogs on a strict potty schedule to make sure they have it down! Come snuggle up with Cara today!
Please visit this pet in person at our shelter, located at 1300 S. Bird Street, Boise, Idaho 83709. Animals are available on a first-come, first-serve basis with no appointment needed. We are open 11am to 7pm Tuesday-Saturday, 11am to 5pm Sunday.
Click here to learn more about Cara and to see other adoptable animals at the Idaho Humane Society!