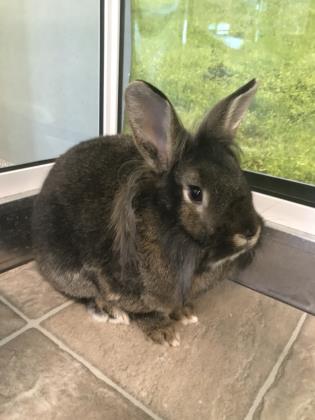 Meet Stu!
New environments make me nervous and will slow introductions to new places and thing. I would love a calm home with plenty of treats and places to hop! I love to explore to my heart's content with plenty of places to dig for treasure treats, chewable toys for my dental hygiene and hammocks/huts/and holes for my beauty sleep!
Stu came in with his sister, Loki, and would love to find his forever home with her!
Please visit this pet in person at our shelter, located at 1300 S. Bird Street, Boise, Idaho 83709. Animals are available on a first-come, first-serve basis with no appointment needed. We are open 11am to 7pm Tuesday-Saturday, 11am to 5pm Sunday.