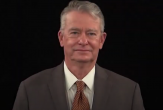 Governor Brad Little commented today on the U.S. Supreme Court's decision.
The Governor says thru a release, "I join many in Idaho and across the country today in welcoming the high court's long awaited decision upholding state sovereignty and protecting preborn lives."
The Governor went on to say, "Idaho has been at the forefront of enacting new laws to protect preborn babies. The pro-life bill I signed into law in 2020 will go into effect later this summer."
In July of 2021, Governor Little joined 10 other governors in submitting an amicus brief in Dobbs v. Jackson Women's Health Organization.
The SCOTUS decision today rejects the lower courts' rulings and holds that the Constitution does not confer a right to abortion.