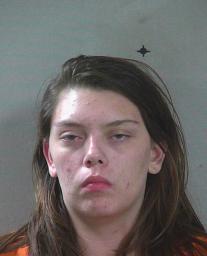 This is an activation of the Idaho AMBER Alert System.
We have just received this important information regarding an abducted child in
NAMPA ID
Nampa Police Department is looking for a child who was last seen at 423 14TH AVE S NAMPA ID 83651 and is believed to be in imminent danger.
If you have any information on the whereabouts of this child, please contact
2084652257 or 911 immediately.
——————————————————————————————————————————-
VICTIM 1: HOLMBERG,SAPPHIRA
Age: 11 Months
Sex: Female
Race: White
Hair: Brown
Eyes: Brown
Height: 2'00"
Weight: 025 lbs
Clothing: UNK CLOTHING HAS A WHI PATCH SCAR UNDER HER ARM PIT
VICTIM 2: HOLMBERG,MALIK B
Age: 1
Sex: M
Race: White
Hair: Brown
Eyes: Blue
Height: 2'08"
Weight: 035 lbs
Clothing: UNK CLOTHING, HAS A FRECKLE ON LEFT EAR, BIRTHMARK ON BACK OF HEAD AT THE BASE
OF NECK AND BIRTH MARK ON CENTER OF THE CHEST
SUSPECT: MARTINEZ, SIERRA RUBY
Age: 20
SEX: Female
RACE: White
Hair: Brown
Eyes: Green
Height: 5'03"
Weight: 165 lbs
Identifying Features: DRK HAIR WITH ONE SIDE SHAVEN
Vehicle Description: BLUE 2003 HONDA PILOT WITH NO PLATES OR POSSIBLE STOLEN PLATES
VIN: 2HKYF18653H507919
Direction of Travel: POSSIBLY EN ROUTE TO LAKE LOWELL AREA
Incident Location Address: 423 14TH AVE S
Incident City: NAMPA
Incident State: ID
Incident Zip Code: 83651
Incident Summary: ATTEMPTING TO LOCATED CHILDREN BELIEVED TO BE WITH THEIR BABYSITTER WHO IS BELIEVED TO BE USING DRUGS