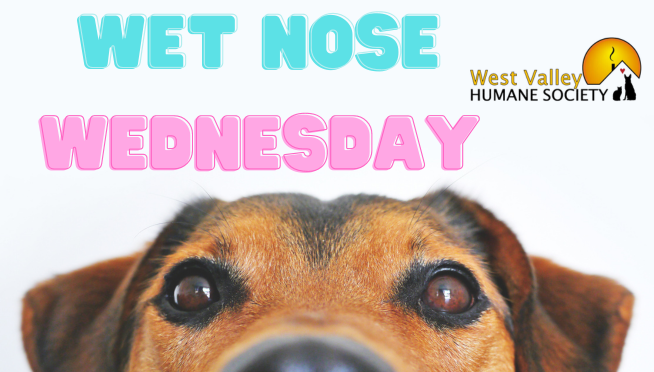 Meet Trixie! Trixie is a female, 13 year old, Pit Bull Terrier blend. She is 75 pounds. Trixie arrived at the shelter as an owner surrender. Here at the shelter, Trixie is pretty anxious, so she will need time to decompress in her new forever home. She loves wet food! Trixie is a bit hard……

West Valley Humane Society
West Valley Humane Society serves Canyon County, Idaho with a holistic array of services to people and animals that include: safe and secure temporary housing, medical care, food and nutritional support, enrichment, exercise, and behavioral modification for strayed, lost, and homeless pets. West Valley Humane Society also provides low-cost preventative care for its community such as: vaccine clinics, microchip clinics, spay/neuter services, and targeted humane education.
West Valley Humane Society was founded in 2011 after Canyon County Animal Shelter became privatized as a charitable nonprofit entity. The organization serves thousands of animals in Canyon County and surrounding areas each year and continuously looks to provide support to network partners and the rescue community. West Valley Humane Society is a brick-and-mortar animal shelter that is a private, charitable, nonprofit Idaho 501(c)(3) Corporation.
West Valley Humane Society is an open admission shelter for canines in Canyon County, and limited admission for other species of animals, and works with other counties/regions on a limited intake basis. This includes transferring animals from overcrowded areas. WVHS is staffed by an average of 40-45 employees and relies on the care and support of our dedicated volunteers and foster parents. Since our founding in 2011, we have served tens of thousands of domestic animals ranging from dogs and cats to chickens and pigs.
"A Pet is a Lifetime Commitment"